Our mission is to simplify cloud application customer usage tracking for the modern and mobile workforce. To do so, we are offering the next generation of project management, combined with security of the cloud.
Join countless businesses that have already revolutionized their SaaS management with Nodetrax. Gain complete control over your SaaS applications, optimize costs, and make informed decisions based on accurate usage data. Our team of experts is ready to guide you through the onboarding process and provide ongoing support, ensuring you derive maximum value from our platform.
Experience the difference that Nodetrax can make for your organization. Get started today and embark on a journey towards streamlined SaaS management and enhanced financial efficiency.
We are dedicated to our key values:


Commitment to our customers' success
Transparency and integrity in what we do
Best in class customer support
Solutions that work!
What make us successful?
Your success is our success
Our dedicated and talented staff have one goal in mind; customer success
Our Desire to Earn your Trust
Delivering the best solutions and services in the industry is how we earn your trust.
Top talent
Our engineers have worked in several top 50 companies including Google, Microsoft, AT&T and more...
Our Mission
Security and Project management combined
Contact us today to discuss how we can bring value to your business, help you deliver critical project tracking and management solutions, and provide you with a competitive advantage through superior services.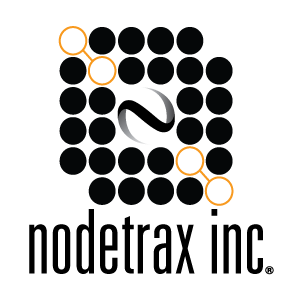 Ready to take it to the next level?
To learn more about Nodetrax Project® or to schedule a demo, we invite you to contact us directly by completing our online contact form. A Nodetrax representative will respond to your request shortly.
Contact us now