Our best services
Features
Specializing in Indoor Routing and Navigation Solutions
Our indoor navigation system allows user tracking and triangulation on multilevel infrastructures. This revolutionary design is an industry-best and brings indoor navigation to a whole new level of convenience.
read more
Nodetrax Inc. helps develop innovative custom mapping, indoor tracking and navigation solutions, regardless of the size or the complexity of the infrastructure.
About Us
Location searching and routing users in an indoor environment has not been easy even with the help from static directories. We have cleverly designed Nodetrax Maps along with an innovative platform that helps users with turn-by-turn directions to reach their point of interest.

Placing multiple Nodetrax Locators throughout the building infrastructure is the key to accurately locating the users. From there, our powerful platform will use the received data to calculate the fastest routes to their destination and transmit the directions to user's device.

Our platform runs entirely on the cloud which means there is no need to set up servers on site. Our platform is scaled automatically depending on the number of requests and guaranteed 99.9% available.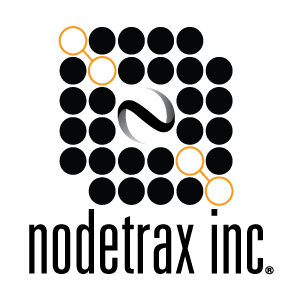 Ready to take it to the next level?
To learn more about Nodetrax Maps® or to schedule a demo, we invite you to contact us directly by completing our online contact form. A Nodetrax representative will respond to your request shortly.
Contact us now